The Central Organization of Trade Unions (COTU) Secretary-General, Francis Atwoli, was dissatisfied after a road marker named after him in Kileleshwa was destroyed a few days ago.
Images circulated on social media on Sunday, May 30, 2021, showing the signpost being demolished by unknown persons.
In a statement, the long-serving COTU president called out the unknown perpetrators, stating that the vandalism of the signage demonstrated impunity and primitiveness.
He went on to say that when one is not persuaded in a country that believes in the Rule of Law, there are processes and procedures to follow. Atwoli stated that the police will look into the situation.
"Vandalism is synonymous with impunity and primitiveness. When there is dissatisfaction in a country that believes in the Rule of Law, there are procedures and processes to be followed. I am opposed to anarchy. However, the police will investigate," Atwoli stated.
The Nairobi County administration honored Atwoli on Thursday 27 under the leadership of interim County boss Anne Kananu by naming Kileleshwa's Dig Dig Road, which is near Kenya High School, after him.
The County administration claimed that the action was inspired by Atwoli's commitment to advocating for workers' rights.
On Friday, Atwoli denied that the road marker bearing his name had been removed.
This came after a photo of the signage on a vehicle went viral on social media, fueling rumors that it had been demolished.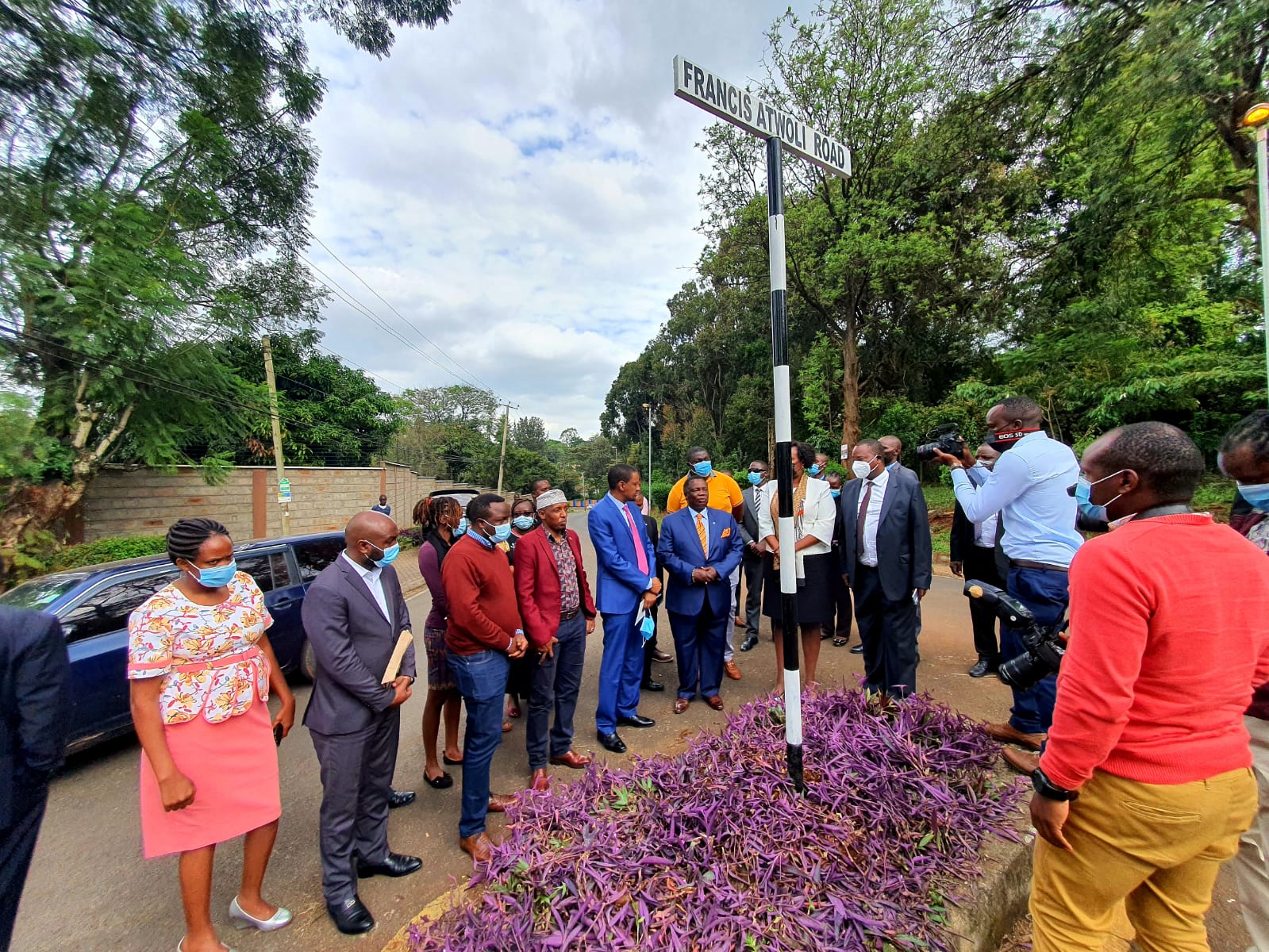 In a statement, he stated that nothing was removed to appease his detractors and that his critics should quit celebrating fake news since God is supreme. Kenyans were outraged by the County government's decision to rename the road sign, questioning whether the country was short of people who deserved the honor.
Renowned City lawyer Ahmednasir Abdulahi led Kenyans in condemning Atwoli, stating that the removal from office and prosecution of Francis Atwoli for unexplained riches and properties must be a top priority for any administration that takes power in August 2022.
Francis Atwoli: I might be COTU's Secretary General forever.
Atwoli, on the other hand, said that his record speaks for itself and that, unlike the lawyer, he is honest and does not indulge in dishonest practices.
He went on to say that his power stems from the rise of Kenya's labor movement and that Kenyans with employment are safeguarded.
Do you have a groundbreaking story you would like us to publish? Please reach us through info@thekenyanman.co.ke or WhatsApp: 0702 100880. Contact Thekenyanman.co.ke instantly.